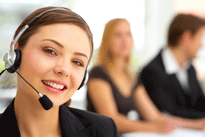 About Heart Finance
Heart Finance is one of the UK's leading independent finance broker which was founded to search the entire market in order to help you find the best deal you possibly can. We offer a range of any purpose loans that are arranged through well established and recognised lending financial institutions. With an any purpose UK homeowner secured loan from Heart Finance, you can pay off all your existing credit cards, overdrafts & unsecured loans and replace them with just one manageable monthly consolidation loan repayment.
Borrowing could not be easier:
There are no interviews and everything can be completed professionally, without delay and above all with NO FEES. Heart Finance work at helping you, the customer, whatever your requirements. All enquiries and applications are treated on a 'No Obligation' basis. So give us a call or even easier apply on-line NOW.

But we are not only about loans; We search for everything from Finance, Mortgages to insurance to utilities and even mobile phones, helping you save time and money.
We are also dedicated to offering you sensible advice on debt issues and advising you of the most appropriate solution which will help bring relief from debt. Our advisors are expertly trained to talk you through various options such as IVA's, bankruptcy, debt management, debt consolidation and mortgage repossessions.
Our spectrum of services is always growing, so be sure to keep checking back to see the new services we have on offer.